Meet the A. A. Holmes Team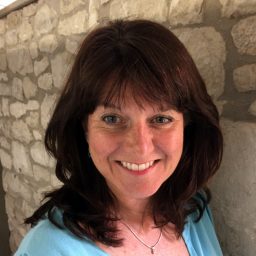 KATE PERRY - Managing Director
(Fellow of the Chartered Institute of Legal Executives)
Kate qualified as a Lawyer in 2002 under the supervision and training of Antony Holmes. She specialises in the areas of Will drafting, Probate and Estate Administration, Powers of Attorney and Court of Protection matters. Kate has been with A A Holmes Solicitors since 2001 and is the Head of the Private Client Department and Managing Director of the Firm. Prior to joining A A Holmes she worked as a trainee lawyer for an Evesham Firm. In her spare time Kate is a very keen horse rider who spends her weekends competing her horses regularly at One Day Events and Dressage Competitions.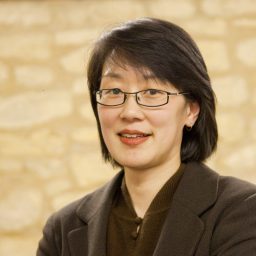 LILI YUNG BICKNELL LLB - Director (Solicitor)
Lili qualified as a Solicitor in 1993. She joined A A Holmes Solicitors in June 2013 working as a Residential Conveyancer. She specialises in all aspects of Residential Conveyancing and has been practising in Gloucestershire and Worcestershire since 1998. Lili is now a Partner of the firm and is the Head of the Conveyancing Department. In her spare time Lili likes to undertake new craft projects with her young daughter.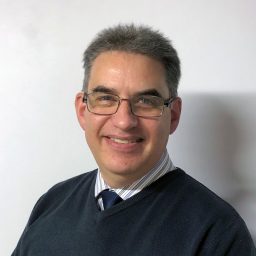 CHRIS JAMES - Senior Associate (Trust and Estate Practitioner)
Chris joined A.A. Holmes Solicitors in January 2020. He has worked in the legal sector since 2003 practicing within various firms across Gloucestershire, Herefordshire and Worcestershire. Chris became a fully accredited member of STEP (The Society of Trust and Estate Practitioners) in 2011 and specialises in the areas of Wills, Probate & Estate Administration, Lasting Powers of Attorney and Court of Protection Applications.
Chris is originally from Gloucester and is an avid fan of Gloucester Rugby.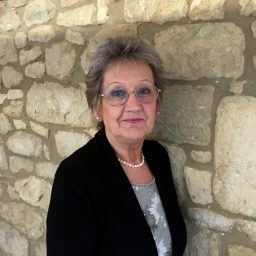 BARBARA HERLIHY (Receptionist/Secretary)
Barbara joined the firm in 2010. She is always on hand to meet and greet our clients whether face to face or on the telephone. Barbara also provides vital secretarial support to the Private Client Department. She will direct you to the relevant department or assist you with your enquiries. In her spare time Barbara enjoys travelling and looking after her numerous grandchildren.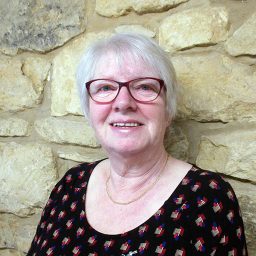 CHRISTINE TURNER – Private Client Assistant
(Fellow of The Institute of Legal Secretaries)
CHRISTINE is an experienced legal secretary and is a Fellow of the institute of Legal Secretaries and PA's. She has worked on a part time basis for the firm since August 2013, working as secretary/assistant to Kate in the Private Client department. In her spare time Christine enjoys holidays on the Jurassic Coast and spending time with her daughters and grandchildren.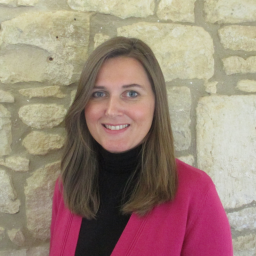 BEVERLY DAGLEY - Conveyancing Assistant
Bev joined A. A. Holmes Solicitors in January 2020 working in the Residential Property Department assisting Lili. With almost 20 years Conveyancing experience, gained mainly with a large Solicitor's practice in Banbury, and more recently with one of the largest new home Developers in the UK, Bev has an in-depth understanding of all legal aspects of residential conveyancing. Outside of work, Bev enjoys walking, Yoga/Pilates and spending time with family and friends.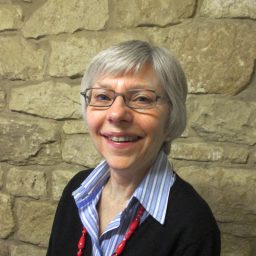 ANNA JANCEY (Conveyancing Secretary/Assistant)
Anna joined the practice in 2013 when the firm incorporated Grundy & Co Solicitors of Chipping Campden. Anna has many years of experience within the conveyancing sector and previously worked as Juliet Grundy's conveyancing assistant.
Antony A Holmes Solicitors was set up in November 1989 by Antony Holmes Solicitor, a sole practitioner. Kate Perry joined the practice as a Trainee Legal Executive in April 2001. Kate became a Partner and head of the Private Client Department in 2010. In September 2012 Antony Holmes retired from the practice. In 2013 the firm incorporated Grundy & Co Solicitors of Chipping Campden. Lili Yung Bicknell joined the practice as a Conveyancing Solicitor in June 2013 and in May 2016 became a Partner.
Kate and Lili are experienced lawyers who strive to bring a high quality, professional yet friendly service to the local community.
A A Holmes Solicitors is the trading name of A A Holmes Limited, Company No:10085890 registered in England & Wales, the registered office of which is The Old British Schoolroom, 47(b) High Street, Broadway Worcestershire, WR12 7DP.
This firm is authorised and regulated by the Solicitors Regulation Authority under registration number 628885 and is VAT registered with VAT number 237 4364 02.
Any reference to partner in relation to a firm means director of the Company or an employee or consultant of equivalent standing and qualification.