Will Drafting Services from A.A. Holmes Solicitors

Your Will sets out what will happen to your money, possessions and property on your death.
Why we recommend making a Will through our firm:-
You choose who administers your affairs when you die
You choose who benefits from your estate
You choose legal guardians to care for your young children
You get peace of mind that your Will has been drafted proficiently and meets all necessary legal requirements
We can advise you on ways to reduce the amount of Inheritance Tax that may be payable when you die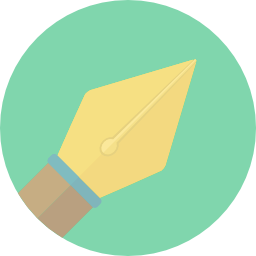 If you don't leave a Will you will die INTESTATE
If this happens your estate and property will be distributed under a set of legal (statutory) rules and will not necessarily pass to the people you would want it to or indeed the people you would expect it to pass to. These rules are complex, and can change depending on your family circumstances at the time of your death.
Free Will Drafting Service*
Our Firm participates in a year round Free/Reduce Fee Will Service with CANCER RESEARCH UK.  This service is available to ALL clients.  Please contact us for further details on this service.
*Terms & Conditions apply
We work together with other tax advisors to provide sound and up to date advice on how to minimise the potential impact of inheritance tax, capital gains tax and income tax on your estate wherever possible.
Kate Perry offers expert advice on all aspects of Wills, Will drafting and inheritance tax planning.  She has over 20 years of experience working within this area of the law.
Certainty National Will Register
Certainty.co.uk is a national Wills register. Registering your Will with Certainty is uncomplicated and effective. It is a fact that not being able to locate a Will causes untold distress and potential financial loss for family and/or beneficiaries.
If you prepare your Will through A A Holmes Solicitors and instruct us to hold your original will in safe custody we will register your Will with Certainty.co.uk free of charge. The usual cost of this service through Certainty themselves is £30 inclusive of VAT per will.
Once registered it ensures that the people/family you appoint to manage your estate on death can locate your will through the register.
For more information see www.certainty.co.uk.
For initial advice and a no-obligation quote contact Kate Perry on 01386 858107 or